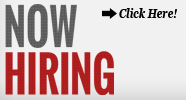 Clarksville iPhone Repairs has been repairing iPhones, other Apple products and Androids in Clarksville, Tennessee since 2004. You can be sure your iPhone or other Apple products are in the safest of hands. Broken iPhones are our specialty and we can repair iPhones with any number of issues at the most competitive prices.
At Cell Phone Repairs, we understand that you cannot be without your iPhone or other Apple products for long. Our staff is trained and dedicated to solving your issues as quickly as possible. We can fix your iPhone or other Apple products the same day, because we keep all our parts in stock. We are the best cell phone repair in the city of Clarksville, TN.
Not only do we repair iPhones, we also do android phone repair! We'll buy your used or broken Apple or Android Device. We also sell cases, chargers and other accessories for your iPhone and other cellphones. We service the immediate area of Clarksville TN, Fort Campbell KY, Hopkinsville KY, Oak Grove KY and Nashville TN.
We are pleased to announce our third location is now open for business!

We are available Monday – Saturday from 9-6pm.
Give us a call at 931-813-4000 to answer any questions in regards to pricing or repairs.